2004 U.S. Presidential election as boxing match,
George Bush vs John Kerry

Ironically,
the referee is Bin Laden who appeared in new video 4 days before the election.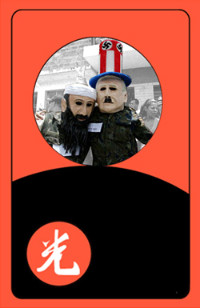 In such a situation, Korean people say,
"It's a conspiratorial Go-stop game."
* This flower card game is called 'Go-stop', 'Godori' or 'Hwatu'.
(known as 'Hanafuda' in Japan).